Sowing season (and the first harvest)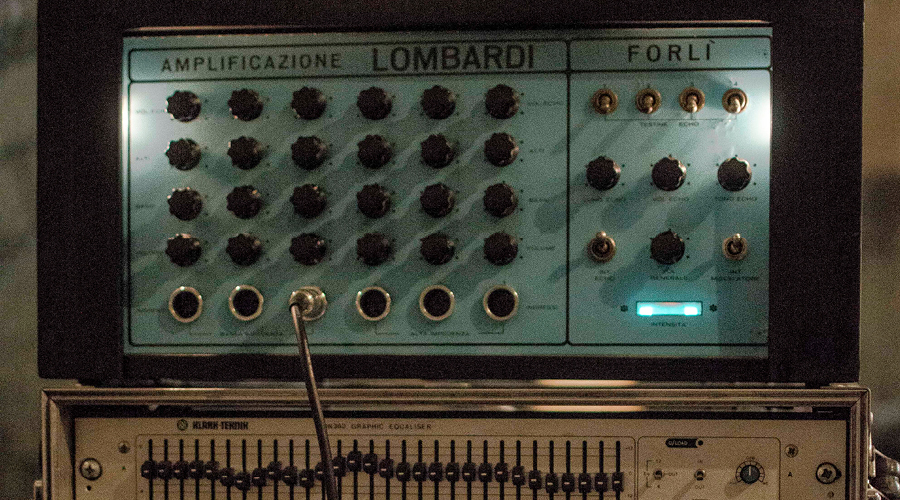 Friends of the Crinale, welcome back.
Following our Christmas wishes, here is a short end of the year greeting.
At the Crinale, we are working every day to install the new "heart" of our system: a vintage counter rebuilt by Lombardi Amplificazioni according to our specific needs, tailored to the work experience we offer at the Crinale. We can't wait to turn it on, in the newly renovated control room.
The world is filled with excellent recording studios but recording music together at the Crinale is always a unique and stimulating experience. You can find more information here or in Lorenzo K. Stanzani's shortfilm here.
In the meantime, we've made a few improvements to the location, some tweaks, a couple of details.
Drop by and visit to uncover them together.
All this to say that as of mid-January, we can consider our second "sowing season" to be open for business. You're welcome to contact us if you'd like to record at the Crinale, whether with your team or ours, with your instruments or ours, or if you simply wish to use the space available for your rehearsals or your productions. The Crinale is also the right place for you if you'd like a well-equipped place for a private event or a creative residence, not strictly pertaining to music but also photography, video, dance, theatre, or culture. We will work with you to find the best solution. We are ready.
December is also the time to line up the "harvest", meaning the projects we collaborated on in 2021. Records, soundtracks, video productions.
Some were entirely made at the Crinale, while others were made in creative collaboration with our extended family.
On our website you'll always find a designated page, that is regularly updated.
We collaborated*worked at full capacity on Giacomo Toni's album "Ballate di Ferro", and Don Antonio's "La Bella Stagione". We also made a soundtrack for RaiDue's film Tanta Strada and managed the work on Across Me (short film). Furthermore, we put hands and heart in the records made by the following artists: Martino Chieffo, Black C.S Franchetto, Naddei and Sabrina Rocchi, Claudio, Safari Station, Alberto Mancinelli, Marongiu e i Sporcaccioni, and many others (some of which you will hear about in the months to follow).
We've conceived, launched, and edited the beautiful Rewind Romagna project, with the first twelve minutes pilot episode focused on the incredible TeleModigliana experience – available here.
Everything was made possible thanks to our partners ranging from Borgo Fregnano, L'Amor Mio Non Muore, to Gagarin Orbite Culturali, Lombardi Amplificazioni, and Il Kremlino.
Music's general context and the lives of musicians are sadly a scenario we can all imagine as a result of the past two years. The Crinale is in fact a response or reaction to this.
Thanks to the contribution of the Emilia-Romagna Music Commission, and the commitment of the Strade Blu team, managing one's productions at the Crinale is an experience within everyone's reach. A way to keep Beauty moving, to support each other and discover together a wonderful, stimulating, and creative territory.
Come and visit us,
The Crinale's Staff